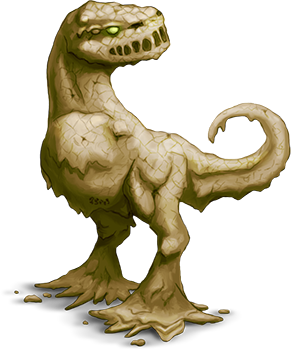 The Golems are here
With the help of the Beastlords, the ancient manuscript was restored and the Magicians managed to construct and animate several Golems. The users who helped the Council have earned the unique achievement which is viewable in their profile and below avatar in the forum posts.
A Golem is an artificial being which multiplies the materials spent on its construction by 2. The Golems live 10 days providing 1/10 of their total material resource each day. To create a Golem, you need to find and learn its Scheme first. You can find the schemes for 4 Golems right now: Clay, Stone, Wood and Cotton.
Art Contest: New Golems
Take part in the art contest and create the other Golems!
Updates: Explore and other
Your pets will spend 5 energy points for every island visit. The amount of resources, coins and probability of building generation are raised proportionally, XP amount is doubled. The portals are working more stable now. From this moment, a pet will stay on the island even after the loss in battle though every loss will cost you 1 energy point. The pets still return home from island after the loss if the battle started with 0 energy. The amount of resources on islands generated before this update won't change but the new rule with energy decreasing after batlle loss will apply there too.
You can find a new building on the islands - a Fountain which replenishes 5 energy.
The sea items won't be blocked by buildings and the treasure chests won't be placed on the buildings anymore.
Gray Jar is removed from the Magic Shop goods.
To balance the XP gain from the usual monsters, the amount of XP earned from the battles with other pets on Battle Arena is doubled.
You can see Gene Power of your pet's genes directly in you pet's profile by hovering over the gene names.
Degeneration inheritance mechanics has changed: if the parents aren't close relatives and have Degeneration grade, the Degeneration grade of their child will reduce by 1 instead of being removed completely.
Text Quests - test mode. What is your opinion?
We want to introduce you Hoot - the tool for creating the text quests developed by Dave Gauer. You can try creating your own text quests here. This tool has a simple scripting language which allows you to create interactable non-linear branching stories. You can get the very basic idea by checking sample auto-generated Hoot quest.
You can save your stories and post the links here for other players to play your quests!
We're planning to use player quests in 2 areas (read more about them here):
1. Daily Quest (minor feature).
2. World storytelling (major feature).
If you like writing or fulfilling text quests and want to see these features implemented, please share your opinion here!