Posted at 2014-11-11 22:17:39 — Link
"Salvete and welcome to Monues's Skin Market," An old brooding man speaks with a rattling voice as you enter the shop. His piercing eyes and uneartly charcoal skin puts you at unease the moment you set eyes on him. He continues, "There are skins here for every desire, from attractive to appaulling. You are sure to find one that you can not do without".
------------------------------------------------------------------------------------------------------------------------------------------------

News and updates can be found in posts directly below this one.


Questions and Answers

 How do you price your skins?

As of January 2018, new skins are first priced at silver. When they reach five uses they change to cost one gold. At every five uses one gold is added to the price. Base manipulations are always silver.  
There are several reasons for pricing my skins at gold.
First reason being that making a custom skin from scratch takes more time and effort than recoloring the official base, or moving the legs around. I believe because of this it is appropriate for custom lined skins to cost gold.

The other reason is I want my custom lined skins to remain rare, and special to those who use them. I don't want a skin to be on so many pets that your pet with the skin no longer feels unique. If the pet is special enough to get a skin then the skin should be special too.

Base manipulations will forever cost only silver.

 Do you take commisions?
Not anymore. But random ideas and nudges are welcome. 


How many skins do you have? Do you plan to make more?
Over a hundred and fifty right now. And of course I plan to make more skins. I have atleast a hundred more skin ideas to try and pop out when I get the motivation.

What program do you use?
An older version of GIMP, and a trusty mouse. I find it to be simple and easy to use and it does a lot of neat things that I find to be really useful. It also comes at no cost, which is great.

How do you create a skin?
There are several ways I go about creating a skin, depending on how I want it to turn out. I will sketch it out on paper, take a photo, re-draw the lines with the pencil or brush tool, then color and shade.
Or I will use the raw lines instead of redrawing them to give a different look to the skin.
I also, though rarely have the motivation to, will color skins with sharp pixels only, no blurring. 
With official base manipulations I create the color and pattern desired on the official base first. Then I cut off and rotate parts to achieve the pose I want, sometimes using parts from other species, then fill in the gaps, shade, add detail, and other such things until it is ready to be submitted. 


To find my skins in the skin list library, the keyword "monues" will bring most of them up.

The skins displayed below are in scroll boxes, don't miss out on what's hiding below the first row!


-------------------------------------------------------------------------------------------------------------
Puma Skins
-------------------------------------------------------------------------------------------------------------




































-------------------------------------------------------------------------------------------------------------
Roc Skins
-------------------------------------------------------------------------------------------------------------












-------------------------------------------------------------------------------------------------------------
Symurgh and Throdama Skins
-------------------------------------------------------------------------------------------------------------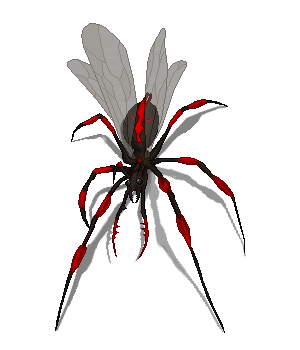 -------------------------------------------------------------------------------------------------------------
Unicorn Skins
-------------------------------------------------------------------------------------------------------------






































-------------------------------------------------------------------------------------------------------------
Cockatrice Skins
-------------------------------------------------------------------------------------------------------------












-------------------------------------------------------------------------------------------------------------
Gryphon Skins
-------------------------------------------------------------------------------------------------------------







-------------------------------------------------------------------------------------------------------------
Dragon Skins
-------------------------------------------------------------------------------------------------------------













-------------------------------------------------------------------------------------------------------------
Lykos Skins
-------------------------------------------------------------------------------------------------------------


















-------------------------------------------------------------------------------------------------------------
Apparel
-------------------------------------------------------------------------------------------------------------