Posted at 2014-11-11 22:17:39 — Link
"Salvete and welcome to the skin market," An old man with piercing eyes and dark skin greets you with a voice that sends chills up your spine, "There are skins here for every desire, from attractive to appalling. You are sure to find one that you can not do without"
------------------------------------------------------------------------------------------------------------------------------------------------

News and updates can be found in posts directly below this one.


Questions and Answers

 Why do your skins cost gold?
For two reasons. First is because making a custom skin, drawn from scratch, takes much more effort than manipulating the offical base, and therefor can have a fee of gold. This is partly why my base manipulations are only silver, and everything else is gold. I myself would pay gold for a custom skin, but wouldnt for a recolor of the offical base.
The other reason is because I want my custom skins to remain special are rare to those who use them. I don't want to be so common that they no longer feel special, unlike how they would if there were only two or three. I feel like when someone puts a custom skin on their pet it is because that pet is special, so the skin should be too. With the cost of gold it is something to be earned as well, in a sense. To keep them rare the price will rise with the more uses the skins get.

 Do you take commisions?
Kind of, sort of. Rarely. I can only do a custom skin if I have a good, strong idea about it. If I don't it fails and never gets finished. If the ideas you offer me for your commision skin don't click then I can't do it because I will fail half way through and make everyone upset. So it is a shot in the dark if your idea will snag or not.

But, I can recolor already exsiting skins that I have made. I save layers to everything, so it is easy to revisit and change things. Unless you want lines changed as well, the cost to have this done is little to nothing.

What does it cost to get a commision?
A good pet, item/s I need, another skin (skin swap), things like that.

How many skins do you have? Do you plan to make more?
Over a hundred right now. And of course I plan to make more skins. I have atleast a hundred more skin ideas to try and pop out when I get the motivation.

What program do you use?
An older version of GIMP. I find it to be simple and easy to use and it does a lot of neat things that I find to be really useful. It also comes at no cost, which is always nice.

How do you create a skin?
There are several ways I go about creating a skin, depending on how I want it to turn out. I will sketch it out on paper, take a photo, re-draw the lines with the pencil or brush tool, then color and shade. Or I will use the raw lines instead of redrawing them to give a different look to the skin. Recently I have started drawing pixel versions of skins, and expanding them to 350 size but have yet to submit any. They look pretty good though.
With official base manipulations I create the color and pattern desired on the base before I do anything else. Then I cut off and rotate parts to achieve the pose I want, sometimes using parts from other species, then fill in the gaps, shade, add detail, and other such things until it is ready to be submitted.

To find my skins in the library, the keyword "monues" will bring them up.

The skins displayed below are in scroll boxes, don't miss out on what's hiding below the first row.


-------------------------------------------------------------------------------------------------------------
Puma Skins
-------------------------------------------------------------------------------------------------------------



































-------------------------------------------------------------------------------------------------------------
Roc Skins
-------------------------------------------------------------------------------------------------------------










-------------------------------------------------------------------------------------------------------------
Symurgh and Throdama Skins
-------------------------------------------------------------------------------------------------------------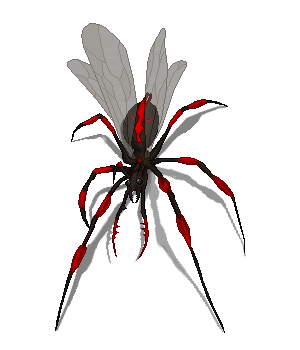 -------------------------------------------------------------------------------------------------------------
Unicorn Skins
-------------------------------------------------------------------------------------------------------------




























-------------------------------------------------------------------------------------------------------------
Cockatrice Skins
-------------------------------------------------------------------------------------------------------------









-------------------------------------------------------------------------------------------------------------
Gryphon Skins
-------------------------------------------------------------------------------------------------------------




-------------------------------------------------------------------------------------------------------------
Dragon Skins
-------------------------------------------------------------------------------------------------------------













-------------------------------------------------------------------------------------------------------------
Lykos Skins
-------------------------------------------------------------------------------------------------------------












-------------------------------------------------------------------------------------------------------------