Posted at 2020-04-12 00:00:37 — Link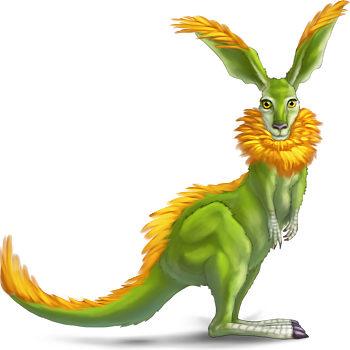 Conclave of Warlocks
is looking for Colored Eggs!
Hunt all guardian monsters on islands to collect the eggs.
Here's a sample:

---
Visit our exchange station to trade Colored Eggs.
Offer is valid until April 19th, 23:59!
---
Top 50 Beastlords who bring* the most eggs will get a random Hopper!
Check the ranks
The annual migration of Hoppers has started. Search for their eggs in the lairs of guardian monsters in all biotopes. The Conclave is highly interested in collecting egg samples. As always, the Warlocks count on the help of the Beastlords and offer nice rewards for the eggs!
Two new colors emerged this year, adapted for the everblooming plains of Europa.
---
*Only Colored Eggs spent in the Warlock Exchange Station count.
Each player is allowed to have only one account. Players who have multiple accounts will be banned.
Miscellaneous Updates
Titles management update:

The titles are automatically removed from pets sent to SPSB, used for activation of Etelia Snowflakes, and sent away in events.
It's now possible to edit titles for pets in the Reserve.
You may remove a title from all pets at once on the Manage My Titles page.

The Stinky Cloud ability (a squad of 4 Throdama grade 3 Warriors) now causes an instant 3-maneuver degradation instead of adding one degradation cycle.
A bunch of typo fixes.