Posted at 2022-04-17 04:02:31 — Link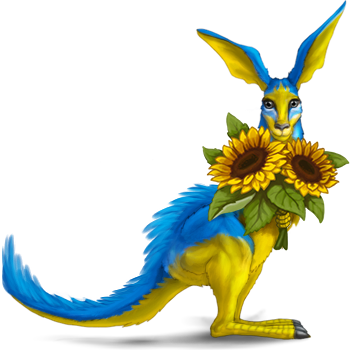 Protect Hopper Eggs from monsters!
Hunt all guardian monsters on islands to collect the eggs.
Here's a sample:

---
Visit the exchange station to trade Colored Eggs.
Offer is valid until April 25th, 23:59!
---
Top 50 Beastlords who bring* the most eggs will get a random Hopper!
Check the ranks
As the annual migration of Hoppers is about to start, a brightly colored individual approaches your manor. He heads directly to you and offers you a small but touching gift - a bouquet of beautiful sunflowers. Your pets help you to translate his chattering. He recognizes the efforts of Beastlords protecting the lands from monsters and asks for your help to secure native Hopper lands overtaken by Salamanders. This brave little Hopper isn't anything like his timid fellows. He thinks that migration isn't a proper way out and wants to fight back. He asks you to gather and protect all the Hopper eggs that your pets may find while exploring. He or one of his brothers may join your manor in exchange for a handful of saved future babies. 
The Warlocks say that many years of research resulted in an unexpected outcome. The violent pressure of aggressive monsters pushed the evolution of Hoppers even further. You're witnessing the birth of a new sapient species. The Warlock lady who contacted you wants to help you protect these phenomenal creatures.
---
*Only Colored Eggs spent in the Exchange Station count.
Each player is allowed to have only one account. Players who have multiple accounts will be banned.
---

We stand for Ukraine!
As some of you may already know, the team of BeastKeeper are proud Ukrainians. We're safe and stay in our country right now. 
Ukraine needs all the possible support right now. To everyone helping Ukraine - thank you for your support!