Posted at 2016-08-15 00:13:54 — Link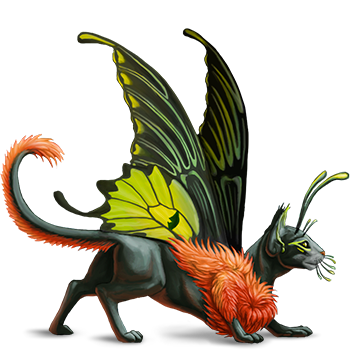 Conclave of Warlocks is looking for Cat's Eyes!
Collect Cat's Eyes in explore and by fulfilling silver and gold quests. Here's a sample:

---
Visit our exchange station to trade Cat's Eyes.
Offer is valid until August 28th, 23:59!
Warlocks have noticed that late summer butterflies named Cat's Eyes for their wing pattern are capable of travelling between worlds in search of the summer lands where they breed and thrive. Warlocks are very interested in researching this unusual ability. They suppose that these peculiar insects are a manifestation of Auxo, the Kami of Summer. According to the legend, Auxo incarnates in a form of a black cat which tries to glance behind each door in search for summer. Commoners believe that all black cats have a piece of that kami in them, at least their intolerance for closed doors reminds of her a lot.
Search for Cat's Eyes in explore and in your own lands by fulfilling silver and gold quests, and exchange the caught insects for nice rewards!
---
Each player is allowed to have only one account. Players who have multiple accounts will be banned.
---
BeastEon - a new game in development
It's time to introduce you the project that we've been working on for a while already.
BeastEon is virtual pet / world simulation browser game based on the same setting with BeastKeeper. You can find more details on our Tumblr or in the new forum section.