Posted at 2015-04-13 00:32:57 — Link
The Conclave of Warlocks thanks all Beastlords for their help! 
While studying the Colored Eggs, the Warlocks found out a funny thing: they belong to the species that is already widely known... the Hoppers!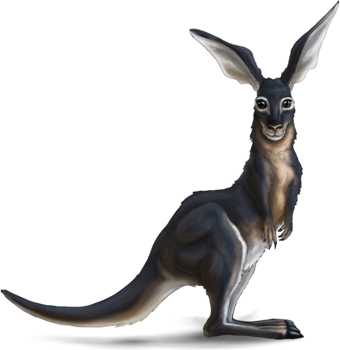 The adult Hoppers were able to rebuild their reproductive system under the pressure of their new predator - the Salamanders who often hunt their young. Leaving the eggs in the lairs of guardians, they left them protected for a certain time until the safer environment will be established. At the same time adult Hoppers, now free from caring about this year's brood, were able to migrate to the new biotopes searching for a better place to live.
In the process of the research Warlocks were able to hatch a few eggs and now they are giving away the outcomes to the Beastlords who donated the most number of eggs for the study. These creatures are still unable to breed in captivity in addition to being young and vulnerable. Although they are tame and imprinted on humans, so Warlocks hope that they will at least make good pets.
Registration for the next exhibition is open!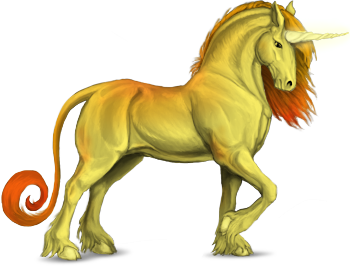 Helios Unicorn
by
Stanari
The theme of this week's exhibition is "Sunny Day". All yellow and golden pets are allowed to participate in this exhibition. You will find complete exhibition rules on the exhibition page.