Posted at 2014-06-30 14:19:36 — Link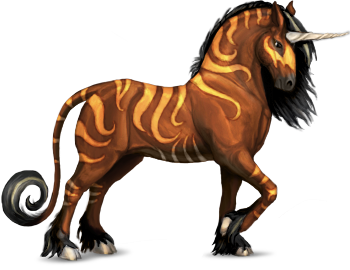 Exhibitions
The Association of Pet Breeders invites all Beastkeepers to participate in weekly themed exhibitions. Enter your best pets in these All-Europa competitions and win trophies and rare pets!
The theme of this week's exhibition is "Striped Addiction". All pets with visible stripes in appearence may take part. You will find complete exhibition rules on the exhibition page. The exhibition will run until next Sunday 0:00 (server time).
---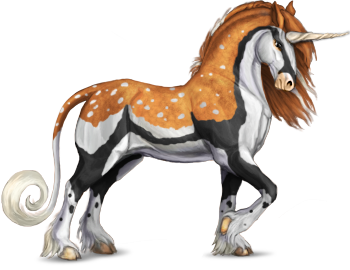 Deviant colors
New rare colors are available through breeding for Unicorns. A baby born as homozygous (carrying two copies of the same gene) for color or pattern has a 1/10 chance to develop a deviant color when maturing. This mutation is phenotypic and not inherited by the offsprings of an affected pet, although you can test the genotype of your baby from the first days of life to know if it carries the mutant factor. A gene that produces a deviant phenotype will be marked with 
The color name of such pet will get the star to mark the deviation.
There's no natural way to obtain a baby with both color and pattern affected by mutation. The Council of Mages in cooperation with Association of Breeders are developing a serum that will allow both attributes to express at once.
The gallery for deviant colors is coming soon.