Posted at 2023-04-08 19:20:27 — Link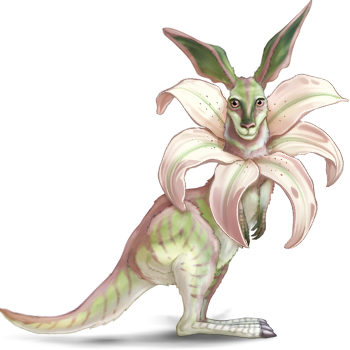 Protect Hopper Eggs from monsters!
Hunt all guardian monsters on islands to collect the eggs.
Here's a sample:

---
Visit the exchange station to trade Colored Eggs.
Offer is valid until April 17th, 23:59!
---
Top 50 Beastlords who bring* the most eggs will get a random Hopper!
Check the ranks
The annual migration of Hoppers has started. Search for their eggs in the lairs of guardian monsters in all biotopes. The Conclave is highly interested in protecting this wondrous species. As always, the Warlocks count on the help of the Beastlords and offer nice rewards for the saved eggs!
A new unique morph was spotted this year. The lily hopper is a fascinating creature that is both shy and docile. It has evolved to use mimicry as a defense mechanism, with its appearance resembling that of a wild lily flower, making it difficult for Salamanders to spot. This unique animal is quite elusive, but if it senses that you treat your other pets with love and kindness, it may become comfortable enough to join you. Though it prefers to remain hidden, a company of another kind and caring pet may allow it to relax and show its charming personality.
---
*Only Colored Eggs spent in the Exchange Station count.
Each player is allowed to have only one account. Players who have multiple accounts will be banned.